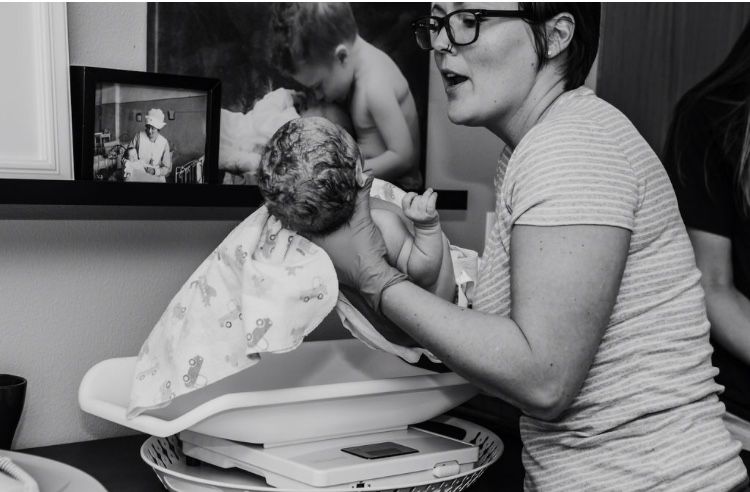 Hannah (Associate Midwife)
Hannah's midwifery journey began after the births of her 2 children, Laila and Archer. Hannah delivered both of her children while serving in the Air Force as a medic. Hannah felt a call to the birth word long before having children, and it was only strengthened after her own births. Hannah left the Air Force shortly after having her son in 2013 to return to school to become a midwife. From there Hannah attended Bastyr University where she received her Masters of Science in Midwifery. While in school Hannah spent 2.5 years learning from Susan Lawler at The Birthing Inn in Tacoma, WA. She believes this experience was invaluable and feels truly blessed to have been able to learn the "art of midwifery" from someone so gifted.
Hannah is a compassionate, warm midwife who is passionate about making true connections with every family. She believes every pregnancy and birth experience is as individual as every person is, and strives to give personalized care to every family. Hannah feels deeply called to midwifery and sees this as so much more than just a profession. When Hannah is not with other families she can be found soaking up our limited PNW sun with her own family, at the gym, or snuggling with either of her cats or her dogs. Hannah is licensed through the state of Washington and is also a Certified Professional Midwife through the North American Registry of Midwives (NARM).