Hannah Hulsey LM, CPM,MSM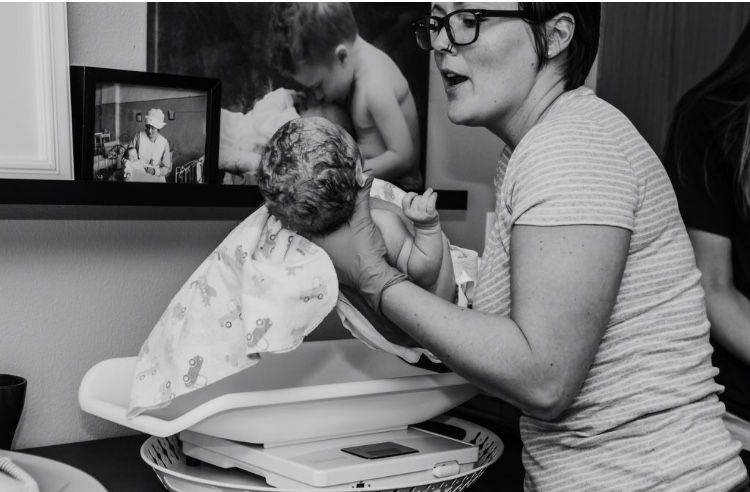 Hannah Hulsey LM, CPM
Hannah's journey in the medical world started long before becoming a midwife. Hannah served as a medic/EMT in the Air Force for 12 years before deciding to go back to school and pursue midwifery. This desire to be with women began after the births of her first 2 children, Laila and Archer. Hannah felt a call to midwifery, and she left the Air Force shortly after having her son in 2013.
From there Hannah attended Bastyr University where she received her Masters of Science in Midwifery. Hannah has since been with hundreds of families in birth center and home birth settings as they walk through their pregnancies and births. Hannah even experienced her very own home birth in the summer of 2021 when she had her daughter, June. Hannah has practiced in the Tacoma area, as well as, Waco, TX.
Hannah is a compassionate, warm midwife who is passionate about making true connections with every family. She believes every pregnancy and birth experience is as individual as every person is, and strives to give personalized care to every family. Hannah's passion is education and feels that the more informed a family is, the better their experience will be. All families deserve a provider who addresses all of their concerns and leaves them feeling empowered with information. Hannah feels deeply called to midwifery and sees this as so much more than just a profession.
When Hannah is not with other families, she can be found with her own family, at the gym, or snuggling with her fur babies. Hannah is licensed through the state of Washington and is also a Certified Professional Midwife through the North American Registry of Midwives (NARM).
Call 253-761-8939 to set up a meet and greet with Hannah and discover if Hannah is the best fit for you.